Rules of remote work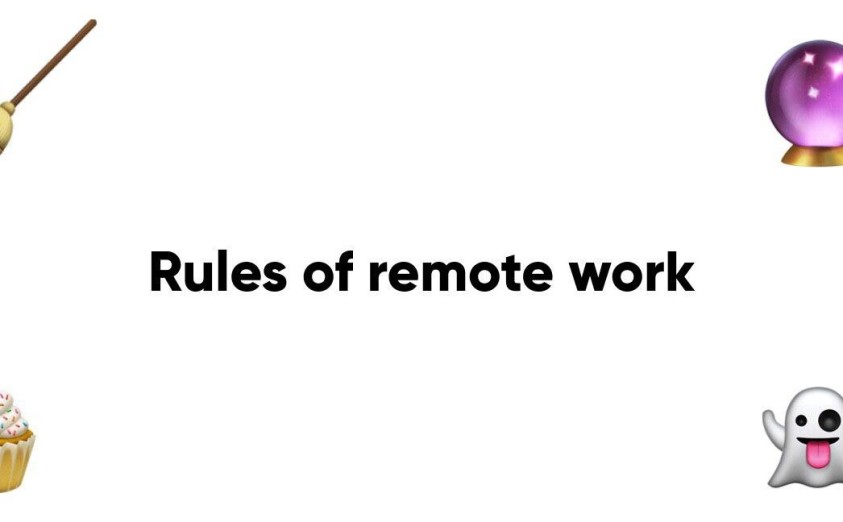 We already mentioned that we switched to remote work and even laid out a list of useful online tools. However, the most difficult part of working from home is not the lack of the right programs but psychological factors. Fortunately, we have several life hacks to help you tune in to work at home.

Start by introducing an operating work regime. Work at home has a different set of problems than work in the office. Distractions seem to be everywhere and the lack of communication with colleagues can be troubling for some people. Therefore, you need to create a working routine - and, importantly, stick to it. Set up specific hours to answer emails, make conference calls, have lunch and write reports. You will not notice how your working day at home ends. It also helps determine the work space in your home. When you are in it, you are in working mode - and are not tempted to eat or walk with the dog.
It is also important to keep in touch with people from your work. It is too easy to be isolated and feel that you are alone at work when you are out of the office. Keep in touch with the office: call instead of sending emails, keep in touch with your department via video conferencing.
Set the boundaries between work and personal life. Once you are at home if you do not have clear boundaries it is easy to begin to feel pressure from both sides. Saying "yes" to all household chores because you are at home and agreeing to every work assignment because you are not sure that your work day is ending is the right recipe for stress and frustration. Be sure to tell your family and colleagues when you feel overwhelmed.
And if you are the boss then managing a remote team may be a completely new experience but it should not be painful. Keep track of all your employees and see if they have the necessary tools to complete their tasks. Schedule time for an individual meeting with employees, so that they do not feel detached from the team and encourage collaboration that helps increase team effectiveness.
These are very simple rules that will help make your work at home no less effective than in the office!