How to Run Pay Per Call offers through Facebook Marketplace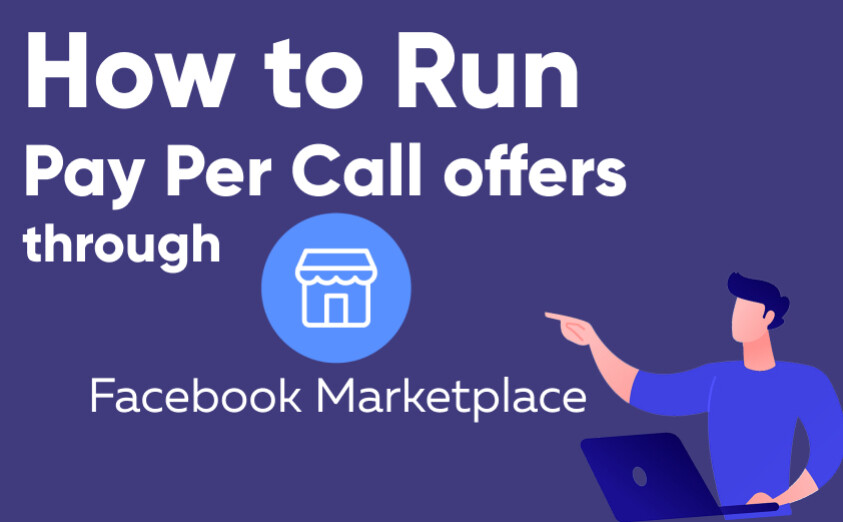 Hello everyone! Today we present a short article on running Pay Per Call offers through Facebook Marketplace.
Facebook Marketplace (facebook.com/marketplace/) is a convenient destination for people to discover, buy and sell items. Unlike other marketplaces Facebook Marketplace charges no listing fees.
The seller needs to take a picture of an item, add its description and price, confirm a location and save the listing. Placing an offer is free of charge. The listing has to stick to the community policies. Otherwise, it won't get approved by the moderators.
Method for affiliates for the Pay Per Call offers are as follows:
Post listing - Get messages - Answer with a phone number to call
Advice:
Use unique titles, texts and images for your listings

Post your listings in different locations, use several USA Facebook accounts for a higher reach. You can automate the process of posting and answering for higher traffic.

Choose highly populated areas

You can use Facebook paid ads to boost your listing.

Renew your listings when it's available.

Monitor replies and provide the phone number to the customers to call.

Follow up with the customers to check if they have called and got the service that they requested.

Monitor competitors ads and find out what niches are posted more often
Usually Pay Per Call offers are services that don't have fixed prices. We recommend to put any price in the range of 2-50$ for higher conversion rates. In the messaging you can explain to the customer that the final price will be set once the customer issue is evaluated.
Examples of listings:
Best offers for Facebook Marketplace are Home services offers. Examples include:
Plumbing

Roofing

Remodelling

HVAC

Windows

Locksmith

Internet & TV

Auto parts

Bedliner Truck Painting

Garage Doors

Bathtub installation

Pest control

Home security

Portable Toilets
Be aware that some offers (whatever affiliate network you work with) may not allow Facebook Marketplace traffic, so always check with your affiliate manager for offers that allow such traffic.
Statistics from our affiliates shows that this method can bring more than $1000 per month even without automation tools.
Why Marketcall?
Trusted Pay Per Call Affiliate Network

Wide range of offers

Industry high payouts

Fast payments

Personal support
Ready to start? Please sign up at Marketcall.net. For any questions please write to affiliate@marketcall.net or skype: live:.cid.9482e62be8e78223.