Сase study on running TV and Internet Pay Per Call offer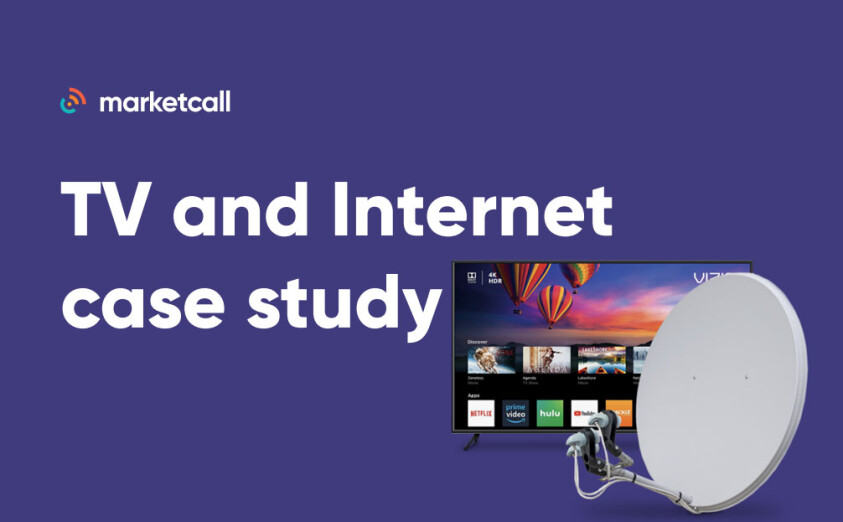 Hello everyone!
In this case study we will show how to work with TV and Internet (Pay Per Call) offers through Facebook click to messenger ads. This case study is provided by one of our affiliates who agreed to reveal some details of his campaign.
TV & Internet niche is easy to run as it can be targeted to the audience in a wide range and such service is always on demand.

There are several types of TV & Internet offers:
Cable TV
Cable TV + Internet
Satellite TV
Satellite TV + InternetInternet only
Also offers can be generic or branded (like Dish Tv, Spectrum, AT&T, etc).
Payouts for such offers can range from 7$ for 60 seconds to 15$ for 120 seconds. It usually depends on the offer type, GEO location, buffer time and accepted traffics. Most popular traffic sources for this offer are Paid Search, SEO and Social media ads. In this case we will describe how to run through Facebook ads.
With Facebook you can run several types of ads - click to website, click to call, lead ads, click to messenger. Our affiliates run all those types but in this case study we review results of one specific affiliate with click to messenger ads.
User flow: FB Ad - Click to messenger - Messenger bot asks to choose the required service and then asks to enter the customer's zip code - The customer gets phone number to call - The customer calls and the affiliate get payout for qualified call.
Messenger bot is designed on Manychat but for some cases the affiliates answer the customers by themselves to give more information if asked.
Examples of creatives used:
When customer clicks "send message", he goes through the following conversation:
Affiliate promotes three separate offers: Internet, Cable TV, Satellite TV & Internet. As you can see in the first question bot asks to choose the service. Customer needs to reply to his zip code and once entered bot gives the contact number to call to.
The affiliate didn't reveal exact targeting words he used but he suggested some targeting such as New movers, Recent home buyer, Newly engaged, First time home buyer, Homeowners, Home improvement.
Results for the September Month (1-25 Sep):
Generic Internet campaign:
All calls: 410
Hold calls (over 60 sec): 198
Conversion rate: 48%
Approved calls: 169
Refused calls: 29
Payout per call: $7
Revenue: $1183
Cable TV campaign:
All calls: 95
Hold calls (over 120 sec): 34
Conversion rate: 35%
Approved calls: 30
Refused calls: 4
Payout per call: $10
Revenue: $300
Satellite TV campaign:
All calls: 37
Hold calls (over 120 sec): 20
Conversion rate: 54%
Approved calls: 20
Refused calls: 0
Payout per call: $12 Revenue: $240
Total Revenue: $1723
Expenses: $975
Net profit: $748
ROI: 76%
A screenshot of his result from Facebook Business manager:
Conclusion:
Pay Per Call offers can be run successfully via Facebook click to messenger ads. You can advertise your rented phone number in messenger. You can also ask people to subscribe to your facebook group or visit your website. This way you can keep the record of the audiences to monetize further for future promotions.
Why Marketcall?
Trusted Pay Per Call Affiliate Network
Wide range of offers
Industry high payouts
Fast payments
Personal support